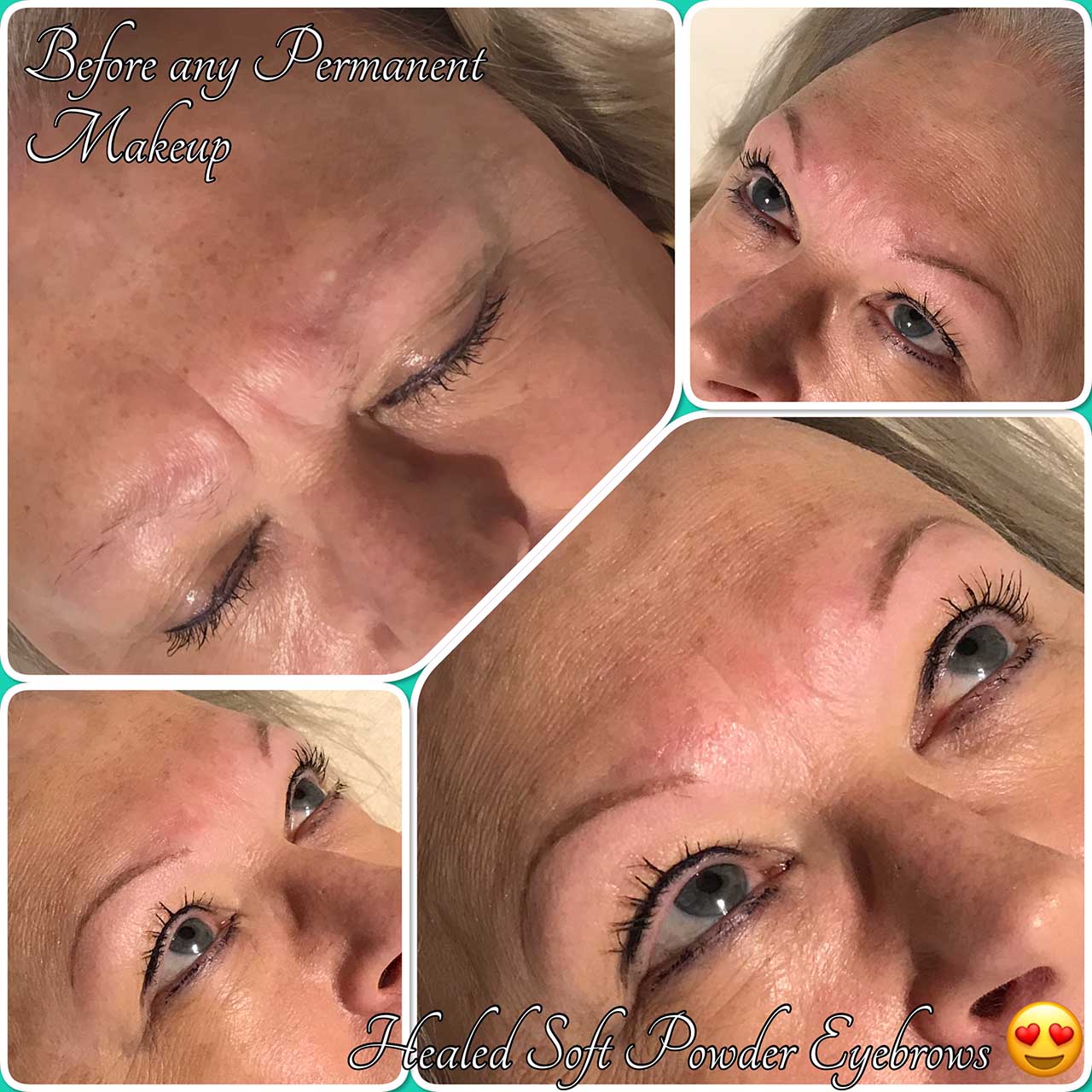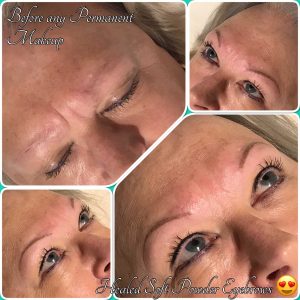 Kate was thrilled with the transformation with her eyebrows as you can see before any permanent makeup there wasn't really any definition or frame to face and then with the addition of soft powder permanent eyebrows we achieved a real lift to the brows making her appear younger and more defined.
Also making her morning routine so much easier without having to pencil eyebrows every day.
Below you can also see immediately after the treatment showing how the colour softens from treatment to healed finish but at the same time how wearable your new brows are straight after treatment.
Click here to see what my clients say in Testimonials