How You Can Prepare for your Permanent Makeup Treatment- For a lot of people permanent makeup is all about waking up ready and not having to apply your morning makeup and then it staying in place smudge free throughout the day, so stress and hassle free. Prepping for your permanent makeup is also stress free.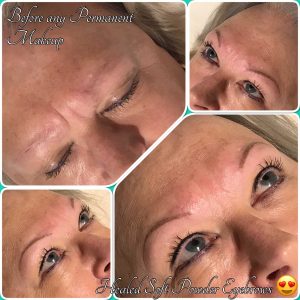 If you suffer with any dry skin around the eyebrow area then you may like to use a mild skin exfoliator a few days before your treatment but don't over exfoliate the area to make it sensitive just a light exfoliation as the skin in this area is thinner than the rest of your face. The only other thing you may like to do to prepare is bring your current eyebrow pencil with you to your appointment to help with colour matching.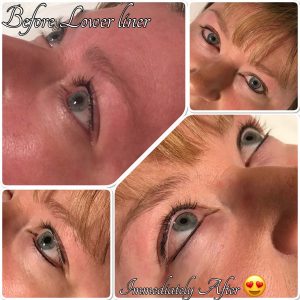 Prepping for Eyeliner treatments a lot of my clients like to have an eyelash tint prior to their permanent makeup as you won't be able to wear mascara for a good 5 days after treatment so to bridge the gap an eyelash tint to darken your lashes is ideal, you may also like to consider an eyelash lift if part of your reason for wearing mascara is creating lift again an eyelash lift may bridge the gap for a few days and last on the lashes for up to 8 weeks.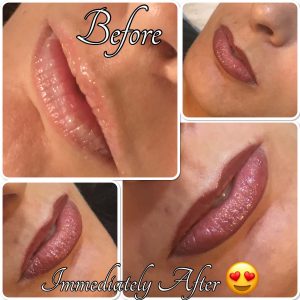 Permanent Lip treatments there's a couple of things you can do to prepare, firstly if you suffer with cold sores then I recommend you use your medicated cold sore treatment for 5 days prior to your permanent lip treatment, it's also recommended to continue with your prevention treatment for 5 days after treatment too, this doesn't guarantee that you wont suffer a coldsore but you may find that it prevents the severity of the cold sore that appears.
Anyone having a permanent lip treatment can also spend a couple of days before their Permanent lip treatment exfoliating their lips, you can do this by making up a home solution of mixing sugar and olive oil and exfoliating your lips a couple of times a day for a 2-3 days before your permanent treatment also apply plenty of lip balm to ensure soft well nourished lips.
Last thing for your appointment of Permanent makeup on your lips if you try and bring a couple of favourite lip glosses/stains to your appointment I can do my best to try and colour match them for you. The finish you get from a lip treatment is more of a lip gloss/stain finish you will never get a lipstick finish as you can't tattoo the waxy look you'd get from a lipstick.
Now your ready for your permanent makeup let the smudge free, hassle free days commence!
Please feel free to browse through my portfolio of treatments and read testimonials from my existing clients and if you've any more questions or would like to get in touch to book an appointment then please call me or use the form below…